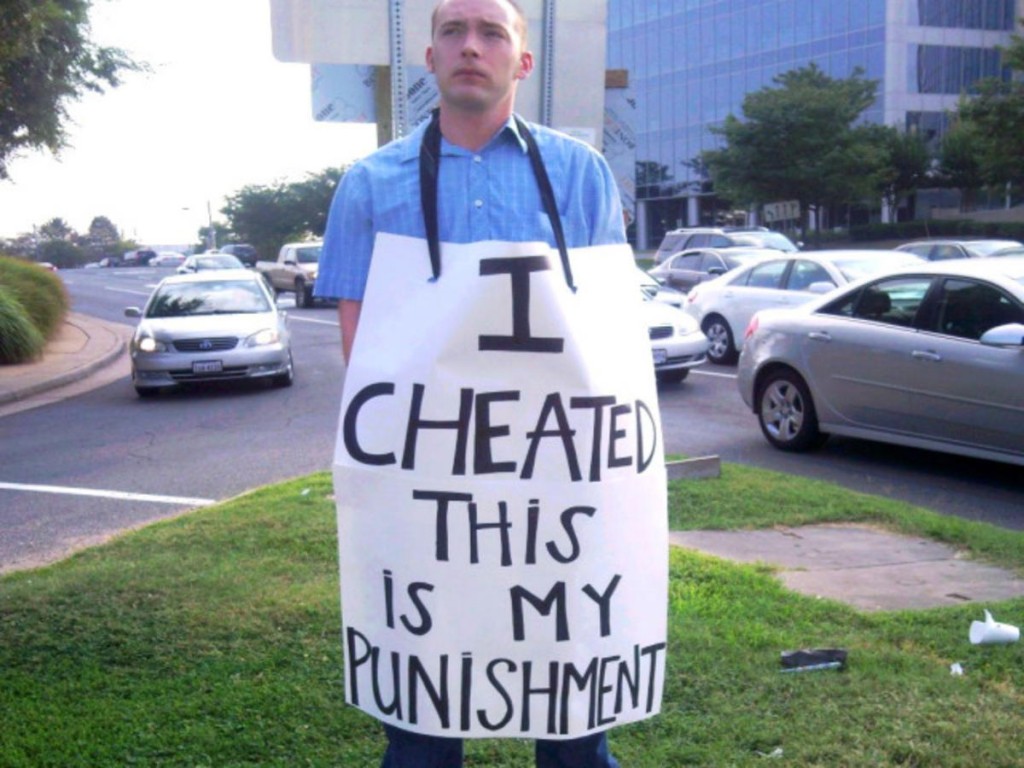 There are some dumb people that cheat on their significant others. You really won't believe how creative people can be when they are mad. It's just a known fact that a high percentage of married and unmarried people cheat. The causes are unknown as to why it's in our nature, but non the less, it's real and it hurts. Random fact; Did you know that men are better at detecting a cheater? I guess it's a built in mechanism from the caveman days to detect the loyal women. How crazy is that!
"A large British survey from 2005 revealed that most cheaters — in excess of 60% — have been in a relationship for at least five years. However, a shocking number of newlyweds admitted to committing infidelity within a year of tying the knot: 18% of newlywed women and 12% of newlywed men." – Source: www.askmen.com
You're in for a real treat. I've compiled some of the top funny, creative and mean ways people took revenge on their cheating husbands and wives.