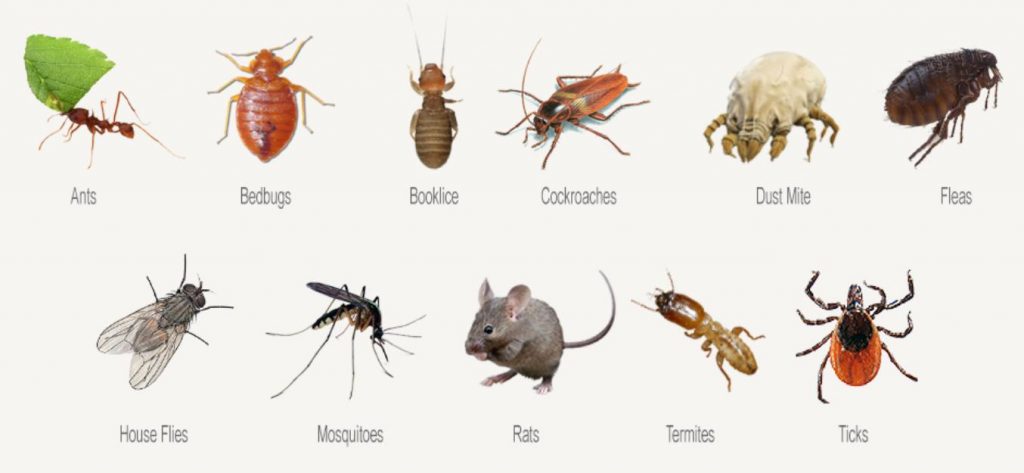 Pest Control Services ➤
in Sponsored Listings
Insect and rodent pests carry diseases, cause property damages, irritate allergies and do other harm to people. However, there are many companies that are experts in dealing with infestations. Pest control professionals can identify the types of pests that are plaguing a property. They can then rid a space of unwanted critters and help property owners take preventative measures to ensure homes and businesses are not infested again.
Common Methods
Not all pest control companies use chemicals to get rid of pests. In fact, there are several different ways that companies get rid of infestations.
Preventative care: Some pest control companies specialize in setting up a system that makes it nearly impossible for an infestation to happen in the first place. Some preventative care measures include filling holes through which pests can come in, removing items to which they are attracted, and spraying chemicals which repel them to keep them away.
Chemical control: Chemical control is a popular method of getting rid of pests in a home, during which a pest control company uses harsh chemicals, like Piperonyl Butoxide, to rid the house of unwanted creatures.
Traps: Some pest control companies specialize in using traps to capture pests rather than kill them with chemicals. Traps are often preferable for eco-friendly customers who don't like the use of chemicals in their space.
Pest Control Services ➤
in Sponsored Listings